Spotibot is the Spotify-powered music-discovery service that took the Best Overall trophy in this year's Spotify Community Site Awards. From its early days as a URL and Twitter tool for Spotify, Spotibot has grown into a suite of services for all Spotify users, most notably the Playlist Generator is the ideal resource when you're looking for something new to listen to.
I asked Spotibot developer Andy Smith to tell us about his Top 10 favourite songs. With picks including The Flaming Lips, Belle and Sebastian, and Captain Kirk (!), Andy's list is clearly a labour of love and his passion for music shines through in the track comments. Check it out below!
.
1. The Flaming Lips – The Yeah Yeah Yeah Song
The best gig I've ever been to was The Flaming Lips in Manchester when they were touring this album (At War with the Mystics). Anyone familiar with their gigs will be familiar with the unifying nature of their music set to laser-shows, giant foam hands, enormous balloons and confetti bazookas. I could have chosen pretty much any song from that accessible, poppy album, but this opener is a rich mix of clever lyrics, bouncy beats and the unique Flaming Lips craziness. It's also the most light-hearted yet brutal analysis of the human condition ever etched into vinyl.
2. The Crash – Still Alive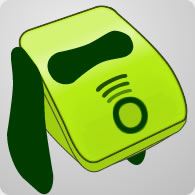 The Crash are my guilty pleasure that I don't feel at all guilty about. Finnish popmasters featuring driving 80s rhythms, samplers and synths that'd make Van Halen blush. I saw these guys at some crazy hour of the morning at an outdoor festival in Finland one summer. Being that far north meant the sun was still visible… then it started to rise again. Good times.
3. William Shatner – That's Me Trying
I have the feeling I might be the only Pansentient Top 10 contributor to feature William Shatner, but this 2004 collaboration with Aimee Mann and Ben Folds blows away Shatner's previous comically throwaway act to reveal a very personal record that has been elegantly penned by Shatner himself. Taking the form of a letter to his estranged daughter, and co-written with author Nick Hornby, this track really demonstrates how emotional a spoken-word record can be.
4. Cloud Cult – Take Your Medicine
If you're here, I assume you're a hardcore music fan, so you'll understand the seriousness of this next statement: Cloud Cult are hands-down my absolute favourite band. Elegant, lyrical multi-instrumentalists who deserve a place in the Top 10 just for lead singer/songwriter Craig Minowa's incredible ability to express difficult emotions through scrappy poetry. This song takes the idea of exploring your inner demons and exposing them for what they are in order to bring about a form of self-rebirth and allow the inner beauty to escape. Of course, he says it much better than I can, and doesn't sound half bad doing so.
5. Belle and Sebastian – White Collar Boy
Belle & Sebastian made a name as lo-fi indie mumblers recording top tunes in an old hall. Then via a handful of 60s/funk inspired EPs they arrived with The Life Pursuit: a tour-de-force of incredible songwriting, catchy tunes and great subject material. I could have picked a number of songs from this album, but this track in particular has so many amazing lyrics in it. Even the backing singers get some: "She's a Venus in flares and you wanna split hairs?" Brilliant.
6. Sigur Rós – Staralfur
I have always admired Sigur Rós for their ability to shape harmonious soundscapes without being bound by standardised themes, structure, and even language. They seem to have this magical ability to take the essence of sound and somehow develop these delicate, vulnerable, euphoric creations that no doubt took hours of work to fully realise.
7. Johnny Flynn – The Box
I'm definitely going indie-folk in my old age, and a chance Spotibot discovery of Johnny Flynn was a welcome addition to my growing love of the genre. His repetitive foot-stomping chorus is dangerously catchy and his style of delivery makes it simple fun to sing along to. I have been known to sing this track to myself around the office for days at a time.
8. Peter and the Wolf – Chemistry Set
A love song that draws emotional smilies from middle-school chemistry experiments? Yes please! "Like Group One metals in a wet sink; we're volatile, volatile!" Clever, amusing, and oddly relateable.
9. Fun. – Be Calm
If you read my interview on Pansentient a few months ago I hope you've already heard this record. If not, why not? Discovered again via Spotibot, this opening track brilliantly offers a comforting lyric to anyone who absolutely reaches the end of their tether. Born from the ashes of the band The Format, Fun. prove there is dignity and credibility in modern pop.
10. The Decemberists – The Mariner's Revenge Song
When I told my fiancée I put this on the list, she chuckled that "you can't get any more Decemberists than that!" – and she's right. The ultimate story-song from the blackened, smoke-filled cobbled streets of Colin Meloy's mind charts a journey of one young man's quest to track down and extract terrible, gruesome revenge on his late mother's rogue of an ex-lover. Don't worry if that sounds too dark for you, the shanty-styled accordion keeps things bouncing along quite nicely.
Spotify Playlist
Links