Here are four more albums new on Spotify that I've been enjoying recently, all highly recommended!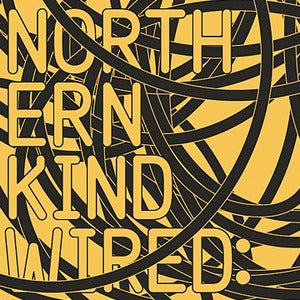 Northern Kind – WIRED:
I reviewed WIRED when it came out back in April, when I said I thought it was "the best synthpop album since Parralox's début last year." Seven months later, it's still an album I listen to loads. Shamefully ignored by some synthpop sites, this album could well end up being my favourite release of the year.
.
Frankie Goes To Hollywood – Frankie Say Greatest
Genre: Electronic, synthpop
For a while in the mid-80s, Frankie Goes To Hollywood ruled the pop world, thanks to ZTT's Trevor Horn, the BBC, and the growing power of the twelve inch single. They only released two albums, but this double album features most of the best tracks and a selection of mixes. Their final album Liverpool was also recently released on Spotify and it remains an overlooked masterpiece.
.
Assemblage 23 – Compass
Genre: Electro-industrial, futurepop
Tom Shear's Assemblage 23 has been releasing decent electro-industrial albums since 1999. Previous albums Storm and Meta were OK but nothing special, so I wasn't really expecting too much from this. After a few listens though, I think Compass is Shear's best album ever: it's bright and exciting and full of great tunes.
.
Front 242 – Moments…
Genre: Electro-industrial
Ah, Front 242 – industrial and electronic music pioneers, I've been a fan of them for many years. Their last studio album (2003's Pulse) was a bit of a disappointment, but this "live greatest hits" double-album is excellent. They've released several live albums before but Moments… is different: it features lots of album tracks from their heyday, re-recorded and updated with analogue synths. It's a perfect introduction to this influential band and the best thing they've released for quite some time.