Here's a one-off special choice selection of my own Spotify playlists. They're all in the generic genre of electronica, but there's so many wildly different sub-genres there that I felt at least my favourite seven styles each deserved its own playlist. These can then act as Spotify jump-off points into related tracks and artists, depending on what style you're in the mood for.
Each playlist provides a sampler for a particular style of electronic music I particularly like. I've tried to make sure that if you click on an artist, you'll find at least a full album or several EPs by that band. I've mixed the playlists into some sort of structure: you won't find twenty albums thrown into a playlist, nor will you find any tracks I don't thoroughly recommend.
Note: All playlists here were created using Spotify UK: Some tracks may not be available in your territory yet. Spotify's country restrictions change daily though, so please try again later!

80s Synthpop: "The Golden Hour of Synthpop"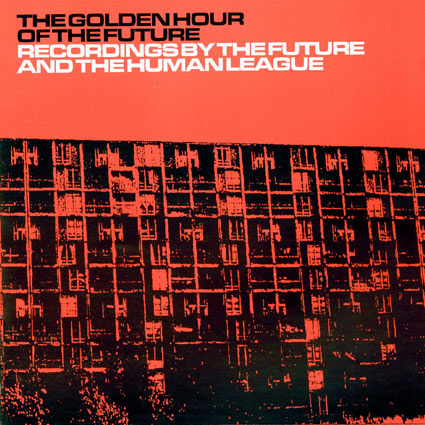 For me, this is where it all started:
synthpop
was the electronic new-wave and the dawn of modern music as the synthesizer came out of the laboratories and into the hands of the musical pioneers: before this, bands were just tuning up. This playlist features some of the lesser-known classic tracks from the early 80s, when synthpop was being boiled from experimental into ambient, dance, and some kind of pop. You'll probably recognize some of these bands, but not the songs – there's no "Don't You Want Me Baby" here. Artists include:
Depeche Mode, Visage, Soft Cell, OMD, Fad Gadget
,
Pete Shelley
,
Heaven 17
, and of course
The Human League
.

Synthpop / Electropop: "Synthpop 2000"

I've
already blogged
about this best-of modern synthpop playlist; it's since been tweaked and updated a little. Featured artists include:
Freezepop, Client, Neon Neon, Ladyhawke, Little Boots, Goldfrapp
, and
The Knife
.
Industrial / EBM: "Afront's Spot Welding"
Starting with "Industrial Introduction" from Throbbing Gristle and ending with the Grendel track "Outro," this playlist chronicles the evolution of industrial and EBM music. Features:
Nitzer Ebb, Front 242, VNV Nation, Rotersand, Hocico
, and my latest fave EBMers
Container 90
.
Psychedelic Trance: "Spotted Mushrooms"
There's currently not a lot of psychedelic or goa trance on Spotify: what we have here is a short spotted taster from the likes of
Infected Mushroom, Fatali,
X-Dream, Eat Static and Koxbox
. I'll hopefully be able to grow this playlist in the future as more psy gets added to Spotify.
Progressive Trance: n/a
Spotify has so little progressive trance that there's not really enough yet to make a decent playlist. Hopefully they will soon add more progressive trance, especially since it's currently dominated by Swedish bands. Calling:
Vibrasphere, Ticon, Tegma, Antix, Atmos, Ace Ventura, Duca, Perfect Stranger
, …
Psybient / Psychill: "Pansentient PiHKAL"
Sometimes close to psytrance, sometimes more mininal even ambient, Spotify doesn't have currently have my favouties (no
Entheogenic, Carbon Based Lifeforms, Shpongle
or any on the
Twisted Records
rosta), but there are a few decent artists and vibes to chillout to. Features:
Solar Fields, Tripswitch, Kuba, Lemonchill
, and
Bluetech
.
Minimal: "Afront's Minimal Moves"
I've only recently discovered minimal, so please excuse me if some of these tracks are too obvious or don't quite fit your idea of minimal. Spotify has a wealth of choice here, and there's some fantastic tunes so it's taken me a while to filter this down to some favourites. Includes:
Lützenkirchen,
Trentemøller
, Minilogue, Deadmau5, Popof, and Format:B
.
Italo Disco / Cosmic Disco: "Discophonic Workshop"
Finally we return to the disco, but things have changed while we were away. J. Saul Kane and his label
DC Recordings
lead the way with the latest in discophonica, also known as space disco, cosmic disco, or electro disco. Perhaps it started with Giorgio Moroder or John Carpenter's movie soundtracks, but it's grown and mutated and now ended up on your game consoles in the
ElectroChoc
station on Grand Theft Auto IV. Features:
Depth Charge, The Emperor Machine, Black Devil Disco Club, Metro Area, Legowelt
, and
In Flagranti
.